SAINT VERONICA CATHOLIC SCHOOL 13th ANNUAL
 GOLF TOURNAMENT
​Monday, October 9, 2017
1:00PM Tee Time
Chantilly National Golf Club
​Chantilly, VA
Please join us on Monday, October 9th (Columbus Day), 2017 for the 13th Annual Saint Veronica Golf Tournament!
This year's tournament will be returning to the exclusive Chantilly National Golf & Country Club so the accommodations and the golf will be outstanding. Our tournament welcomes "pros" to "average joes".  We even have student and teacher/staff rates! All are welcome!
The registration price includes a round of golf, golf cart, use of club practice facilities, entry into all tournament contests, eligibility to win tournament prizes, post-golf dinner banquet and unlimited alcoholic and non-alcoholic beverages.
We truly hope you can join us this year for a day of fun and fellowship while playing some golf.
100% of the proceeds raised by the St. Veronica Golf Tournament will go to support the children and teachers at St. Veronica Catholic School.
To register, simply use the Pay-Pal tab below or just click on www.stveronicagolf.com to register or just learn more about this year's golf outing.
Thank you again for your support.
Please email any questions to robert.mcgovern@yahoo.com
Have a great day!
Saint Veronica Golf Committee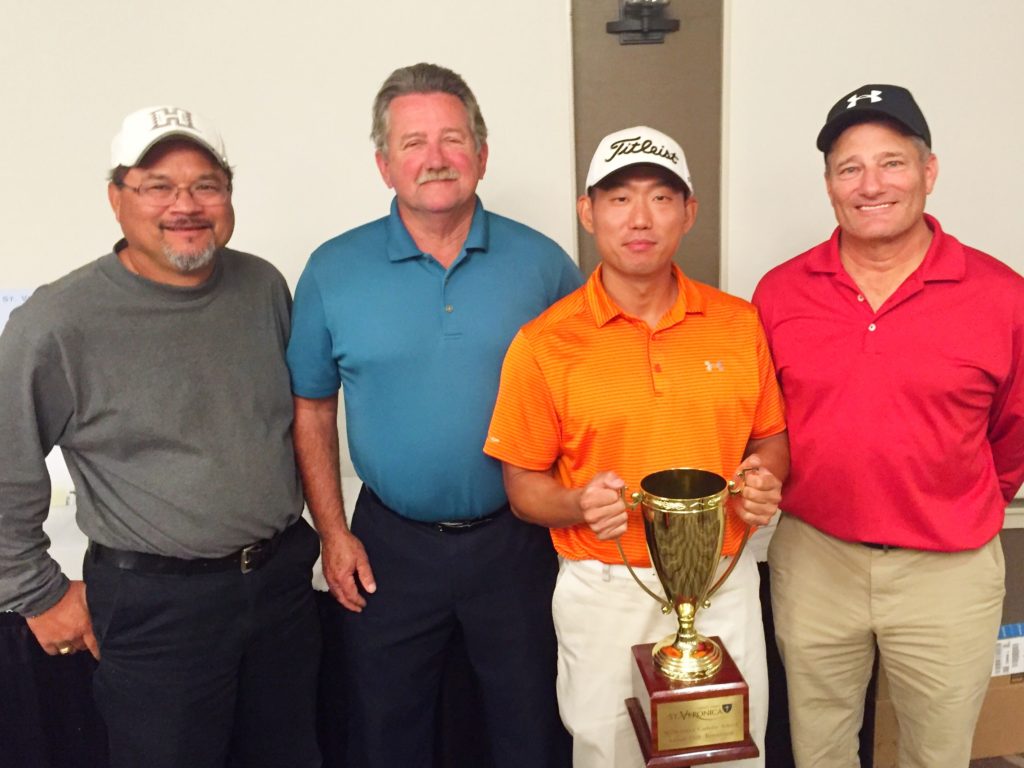 Current and Past Winners of the St. Veronica Catholic School Golf Tournament
2016  Team Yeo
2015  Team Campbell
2014  Team Foley
2013  Team Foley
2012  Team Siegel
2011  Team O'Shea​
2010  Team Klein
2009  Team Kromer
2008  Team Miller
2007  (Fall) Team Miller
2007  (Spring) Team Miller
2005  Team Miller
Questions? Please email our Chairman, Rob McGovern at robert.mcgovern@yahoo.com.​