[T]he one who gives us security with you in Christ is God.  He has also put his seal on us and given the Spirit in our hearts as a first installment. (2 Cor 1:21-22)
[T]he reception of the sacrament of confirmation is necessary for the completion of baptismal grace.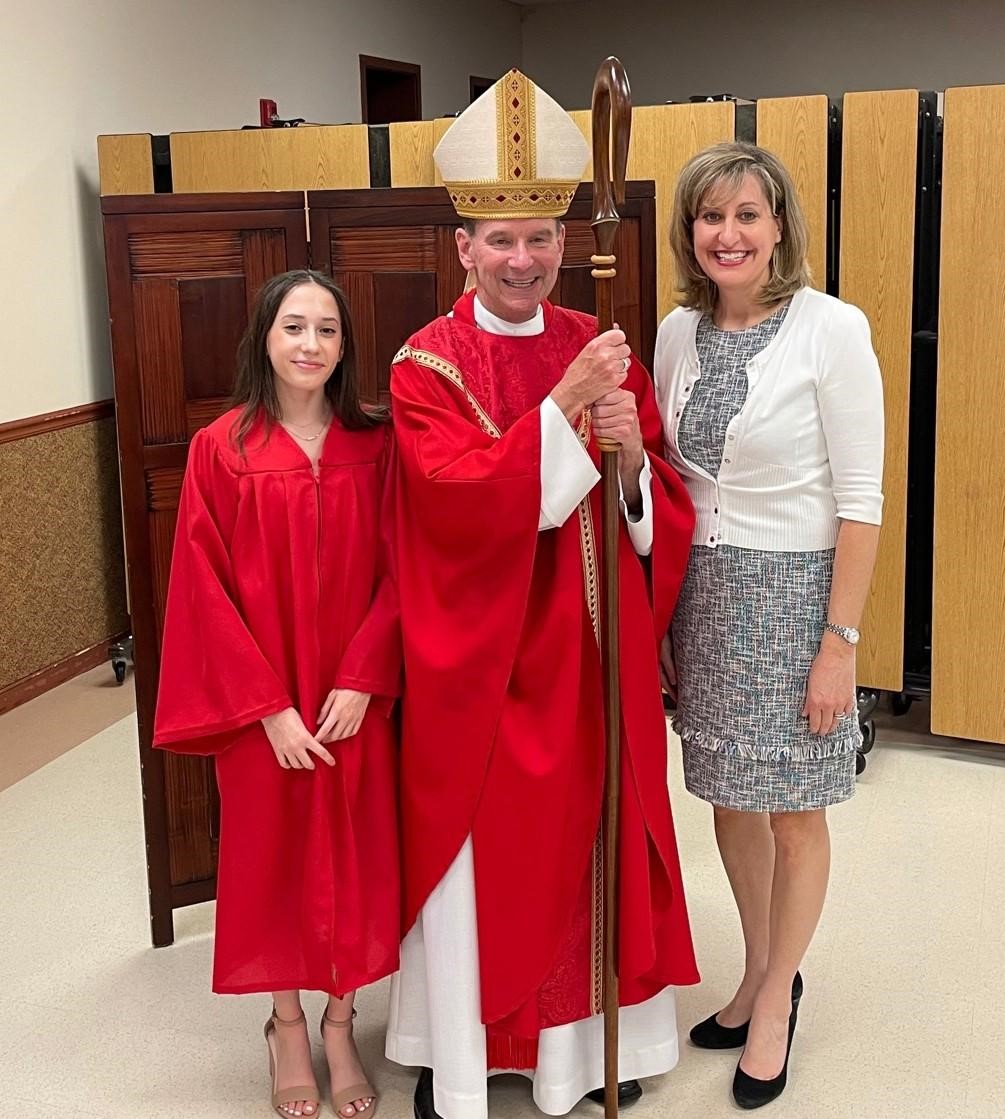 For "by the sacrament of Confirmation, (the Baptized) are more perfectly bound to the Church and are enriched with a special strength of the Holy Spirit." (CCC 1285)​​​​​
Preparation for the Sacrament of Confirmation is through the Religious Education Office. Students spend their seventh and eighth grade years studying to make their Confirmation in the spring of their eighth-grade year. To register or for more information about reception of the Sacrament for school-age children, please contact the Religious Education Office.
Students of St. Veronica School will receive information regarding Confirmation at the beginning of their eighth grade year.
Confirmation students may study the Confirmation Exam review study guide flashcards here.
Adult Catholics having completed high school and wishing to be confirmed can attend a series of classes held in the spring to prepare for the Sacrament, which is conferred at the Cathedral of St. Thomas More in Arlington on the feast of Pentecost.  Contact the Parish Office with questions or to register.  Another option for adult Catholics is the RCIA program, which begins in the fall and culminates in the reception of the Sacrament at the Easter Vigil.  Contact Scott Bradford with questions or to register.